Steve Parker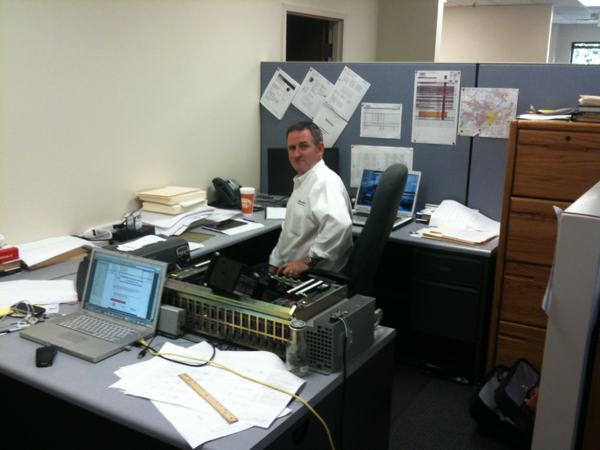 I arrived in the world of work, blinking and wide eyed in 1980. I secured an apprenticeship with a national brewer at a large and modern brewery. The first year was spent at a local training centre, learning how not to kill my self and the basics of electrical engineering.The rest of my apprenticeship was spent in all engineering departments of the brewery, mostly the Packaging Department maintaining improving and repairing machinery for canning bottling and kegging.
After 10 years I took a 2 year contract at a wines and spirits packaging facility improving machine control and line speeds on 5 recently installed bottling and 1 canning line control was via Mitsubishi Hitachi and Allen Bradley PLC 5. At the conclusion of my contract I gained a position as electrical design and commissioning engineer with a company manufacturing continues process ovens and dryers for the food plastics and paper industry gaining experience of process and temperature control.
After several years I moved on to a system integrator panel builder, gaining experience in a wide cross section of control and automation equipment. My role was to take a contract from inception design controls order parts write PLC and HMI programs finally commissioning in the field. Any combination of control equipment was possible but mainly Omron, Rockwell and Siemens including PLC's HMIs and drives/servos.
I then took a 1 year contract to work for a cardboard tube manufacturer as European Projects Manager, supervising projects including new line installation and refurbishment of existing lines and machines. Within the role I managed budgets placed orders for machinery and sub contractors, supervised installations, designed control systems, wrote software and as part of a team commissioned the lines and machines.
When I completed my contract I returned to the oven/Dryer manufacturer to run the electrical and service departments, managing a small team as well as keeping a hands on roll with machine design programming and commissioning.I now, with my colleague have formed PLC & Drives with the aim of applying my knowledge and experience to help you get the most from your machines or projects.
Experience
High speed packaging


Ovens Dryers and humidity control systems


Convolute and spiral tube manufacture


Pick and place machinery


Bailing and scrap handling


Press controls


Pump & Fan Systems


Flow control systems


Gas burner, steam,

HPHW

, hot oil and electrical heating systems


Eurotherm, West, and Honeywell Temperature and process controllers


Siemens S7, Rockwell Logix and

SLC

, Omron, Mitsubishi, Hitachi and Simatic TI PLC's


Siemens OP MP and TP, Rockwell PV and PV+, Omron HMI's


Siemens Micromaster,

ABB

ACS

, Rockwell, Omron/Yaskawa and Mitsubishi Inverter drives.